Hi All, I know I've been absent for a few weeks, but I promise I have a good excuse. I'll be back next week, but in the meantime, here's a guest post from my friend Dan from savewithdan.ca.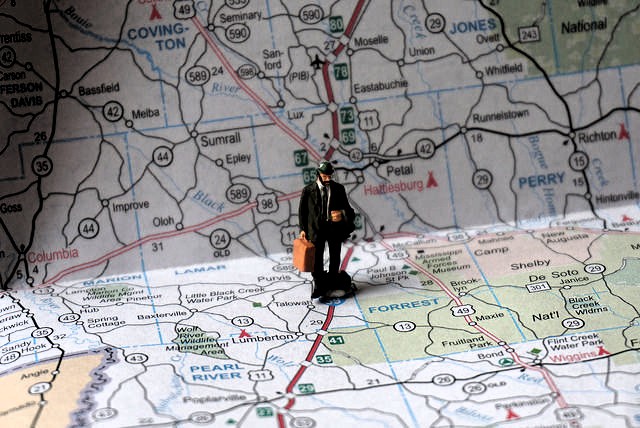 Photo by Kate Ter Haar – Flickr
I get it, some people have trouble managing credit cards spending. After all, it's easy to spend more when you don't SEE the money going away, right?
First things first. You should only use credit cards when you are 105% confident you can manage them and ALWAYS (I repeat: ALWAYS) pay the full amount. If you are fighting debt or if you have trouble managing your income (i.e. you don't have a steady amount of money coming in every x weeks), then maybe you should skip this method and try the Cash Diet.
Basically, the most daunting task when managing credit cards is control. How much did you spend this month? When is your bill due? How much have you left in your Groceries budget category? All this questions can be answered if you have the proper system in place.
The theory here is simple: you should keep tabs on whatever you charge on your credit card, so you will never be surprised when the bill arrives. There is several ways to do this, but the one I think is the easier and most practical is using your cell phone. Think about it: it's with you all the time, and can work both as a notepad and a calculator. Crazy times we live on, eh?
The tool
I really like a little app called GoodBudget (goodbudget.com). With it you can always know how much you spent and how much you owe to your credit card company. Besides, you can always know how much you have left to spend this period at a glance.
GoodBudget uses the envelope approach. You take your income and put it into envelopes: one envelope for Groceries, another one for Fun, one for Transportation, you name them. Then you decide how much money you will have in each envelope, and voilà, you have a budget! Now you know you must not spend more than $X on movies this month or more than $Y on groceries, so you stay on track with your budget.
Getting started with GoodBudget
First, head to www.goodbudget.com and create what they call a 'household'. A Household is the app's approach to user accounts, but the beauty here is that you create an user account that you and your significant other can both use and update. Both Android and iPhone apps are synced with their servers and you can access your household from your desktop computer. And even if you are offline, you can enter transactions onto the app and it will sync when a connection is available.
When creating your Household, you must choose between a free or a paid plan. If you only want to track your credit card spending, the free plan is more than enough, I'll show you how to do it.
The envelopes and the account
The first thing you must do when inside GoodBudget is to set up your envelopes. By default you will start with two of them: Groceries and Gas. Just rename one of them to "Credit Card Spending" and delete the other one. Set the amount you have in your budget for Credit Card Spending and we are all set in the Envelopes screen. If you want to really use the app to track all your expenses, then go ahead and set all the envelopes for your budget, with names like Groceries, Transportation, Education, etc.
Now to the Accounts screen. On the free plan you can only have one account. Note that this is not your user account, but your bank/credit accounts. Delete the Checking, Savings, Or Cash account you have there and create a new Credit Card account. Name it accordingly and leave the Current Balance with a value of 0.00 (this is important). That's it!
Now comes the only boring part of this set-up: you need to enter all the transactions from your credit card statement from your last payment until now. This is important to ensure the app shows you an up-do-date balance. But don't worry, you will only have to do this once. If you are feeling fancy (or lazy), you can download these transactions from your credit card website and import them into GoodBudget.
The system in use
Now you have your credit card information at your hands whenever and wherever you need it. Download the mobile app for your smartphone and start recording every single penny you charge on your credit card.
When you buy something using your credit card, open the mobile app and enter a transaction for this expense. Inform the Credit Card Spending envelope and the Visa account. Do this every single time you use your credit card and you will never ever have problems knowing what's your balance again. It's easier to keep track if you create a habit of entering the transaction as soon as it happens.
Note that you can use the info you now have to make informed decisions about your purchases! When you look at the app's home screen, you can see exactly how much you already charged on your credit card. Then you can postpone this buy if you see it will blow your budget for the period. Talk about control your finances, here!
Paying off your bill
When paying off your credit card, you need to enter this information into GoodBudget. It may seem a little tricky at first, but after a couple of times you will be used to it. This procedure will be done in the website, and not in the mobile app:
Click the Fill Envelopes icon located at the upper left corner of the screen.
In the "New Income" tab, enter the amount you are paying and the date. For the Payer, enter something like Salary or Income.
In the Fill your envelopes section, enter the value you are paying, again.
Click the green Save button and you are done.
If you paid your card in full, now you should see your balance as $0.00. Congratulations, you can start a new period of tracking your credit card spending!
Final words
The beauty about this system is that you don't have to worry if the purchase you made last Friday is already showing up in your credit card website or statement. You know you charged this amount to your credit card, so you know it will be there eventually, right? With this app you know exactly how much money you must have available to pay your bill in full. I mean, it doesn't matter if all the transactions are already there or not, in worst case you will have some dollars as credit in your account.
GoodBudget is an amazing tool to control your spending and your budget. This is only one simple way to use it. Me and my family have been using it for more than five years now, and we control every single penny from our budget using this great piece of software. Of course you can use other tools, like YNAB or Mint, but GoodBudget is, in my opinion, the simplest and easiest one available.
This is my system, and it works well for us. Find a system that works for you, tweak it, make your own rules and tell us in the comments: how do you control your credit card spending?